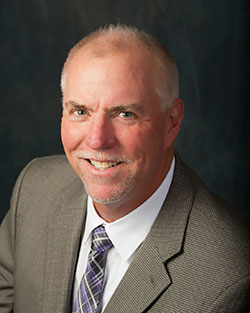 OWATONNA, MN (August 6, 2015) – AmesburyTruth™, a premier manufacturer of window and door components for residential and commercial applications, has named Steve Klein U.S. Western Region Solutions Sales Manager for Balance Systems.
Klein brings more than 29 years of experience in the architectural glass and hardware industries serving both residential and commercial markets.
"We are pleased to welcome Steve to the AmesburyTruth family" says Cindi Freidhof, Regional Sales Director, Western U.S.
Not only does Klein bring a wealth of experience in the window and door industry, but he already has more than eight years of experience providing technical sales solutions for AmesburyTruth™ customers. Klein served as a technical manufactures sales representative utilizing AmesburyTruth products to help residential and commercial customers overcome design challenges with tight timelines and stringent budget demands. He's no stranger to working with the AmesburyTruth engineering teams to help window and door customers meet their needs.
"I'm happy to be on board with AmesburyTruth. This is a relationship that makes a lot of sense," says Klein. "I'm pleased to be reunited with my valued customers and look forward to providing advanced window and door solutions again. The AmesburyTruth team is second to none in the window and door industry."
Klein has begun an in-depth training program at AmesburyTruth His extensive training will enhance his knowledge of commercial and residential balance systems used in a wide variety of single and double hung windows.