Featured Products:

For additional fenestration products such as Balances, Extrusions, Weather Seals and Specialty products, as well as a further array of window and door hardware, visit Amesbury Truth at
www.amesbury.com
.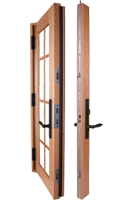 Designed specifically for the North American market, Truth Hardware's new Sentry™ Multi-Point Hinged Patio Door Hardware System combines flexibility with optimal security. Market research told us what you want and you will find it here in Truth's new Sentry™ System. From intuitive functionality like the 90 degree thumbturn located above the handle to high performance adjustable hinges and multiple handle designs, all of which easily adapt to your current door system - the Sentry™ Multi-Point System produces the superior quality and performance you expect from the leader in engineered solutions - Truth Hardware.
Read more about the Sentry™ Multi-Point Hinged Patio Door System
Window opening control devices have become a very important subject among window manufacturers and onward through to builders, contractors, and homeowners. Being able to safely and securely operate a window which has safe guards in place to help control the windows opening so as to prevent accidental falls, while at the same time being able to be easily opened for egress purposes in case of an emergency, is critical in today's building projects.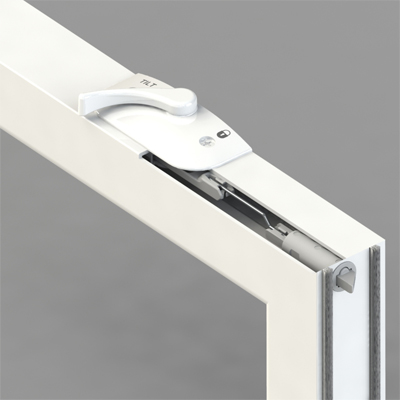 Building on the popularity Truth received with their award-winning Fusion™ System, Truth has now embarked on the next generation combination lock and tilt latch system, the "Harmony" System. Aptly named as this system beautifully integrates the check rail lock and tilt latch together in a manner which creates a new level of installation ease. Manufacturers will appreciate the ease of installation as you just snap in the tilt latch, screw down the lock and you're good to go. The Harmony System even self-locates for you making its installation that much simpler!
Additional Featured Products: